Village Spa
Nestled between lush tropical gardens and shaded by palm trees, the sound of birdsong can be heard within the secluded and relaxing natural atmosphere of the Village Spa. Take the opportunity to relieve every tension and tight muscle in your body by indulging in the services provided by our expert team of sensitive beauty and massage therapists. Enjoy the delights of profound pampering in our 5000 sq.ft. spa facility where treatments and massages combine natural products and a holistic approach to sooth your body and relax your mind.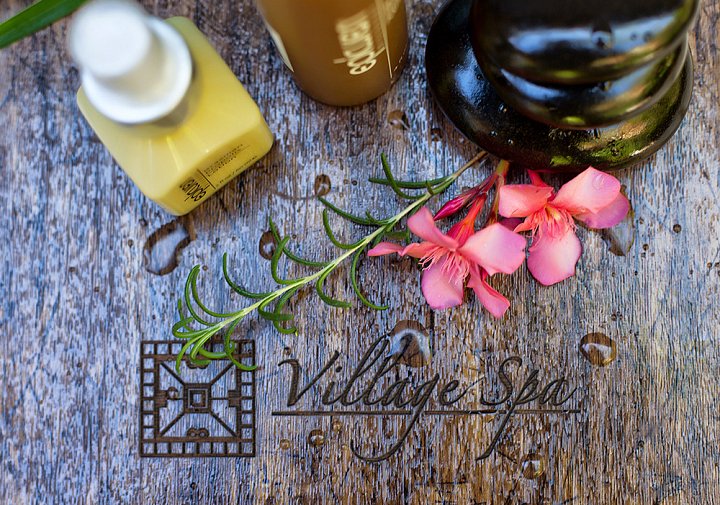 Like an ancient Mayan village with 8 heavenly treatment rooms, Jacuzzi, steam room, hot/cold lagoon, swiss showers and a touch of bliss.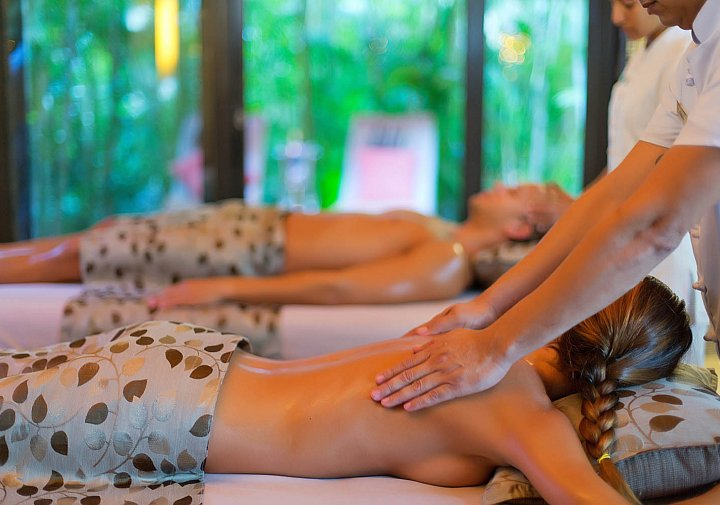 Crafted signature rituals, massages, mani-pedicures, body wraps, facials and luxurious hydrotherapy awaits you in a tropical setting.