The funnest All-Inclusive in Cancun
Take the family on a dreamy beach vacation where they will splash and smile all day at the best resort for families in Cancun.  
The Ultimate Cancun All-Inclusive Package
From the moment you step foot at this paradisiac Mexican All-Inclusive resort, you will be making precious family memories and leaving all your worries behind with an unforgettable Cancun All-Inclusive vacation. A sun-soaked getaway the littles, teens and everyone will love while staying in a spacious suite, savoring fine dining at four gourmet restaurants, splashing all day in the shimmering pools, and indulging in delightful 5-start service.
The Cancun All-Inclusive package your family deserves also includes endless fun from sunrise to sunset with joyful activities and unique experiences for all ages and access to the ultra-cool floating Aqua Park. Your loved ones will remember their stay as the best vacation ever.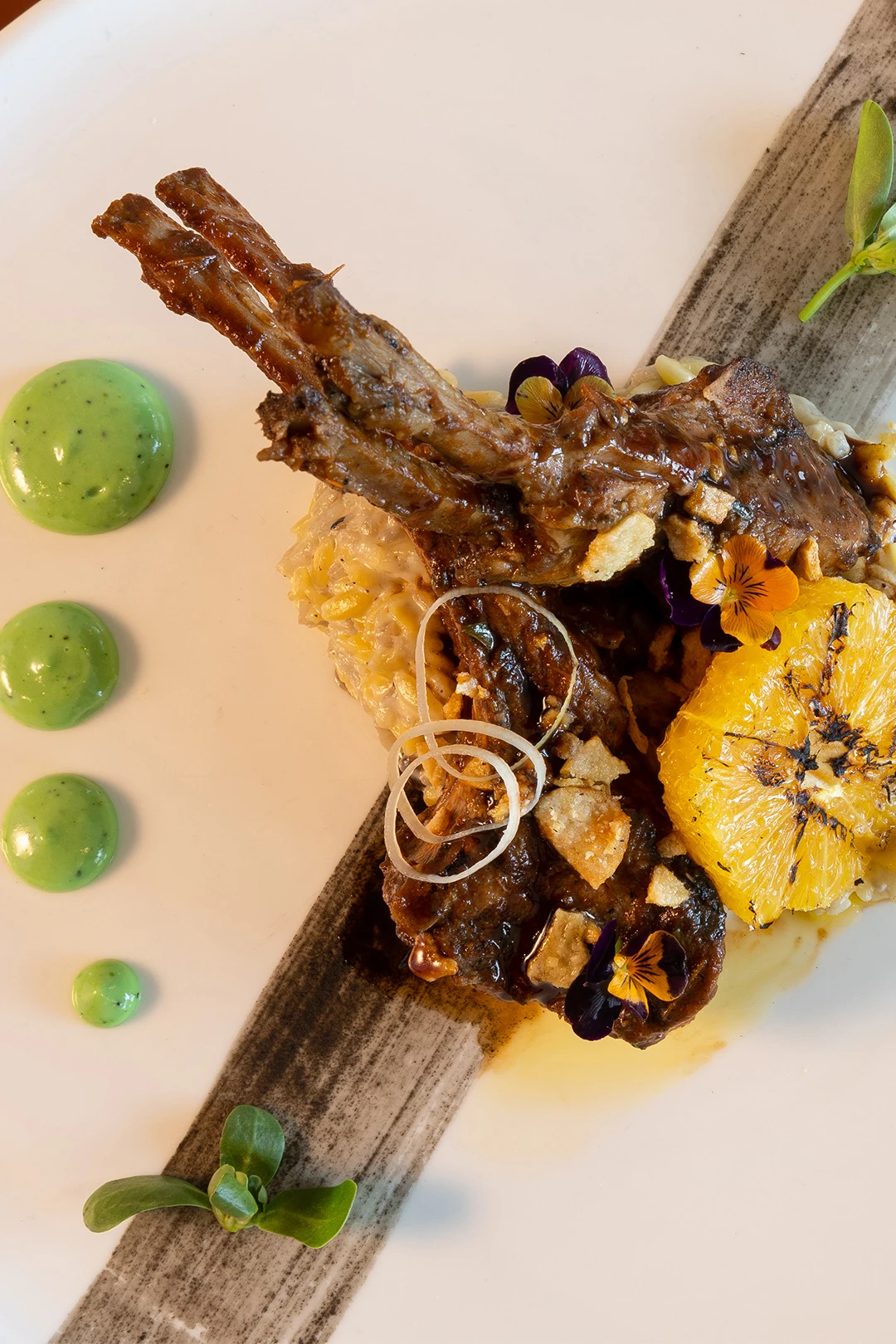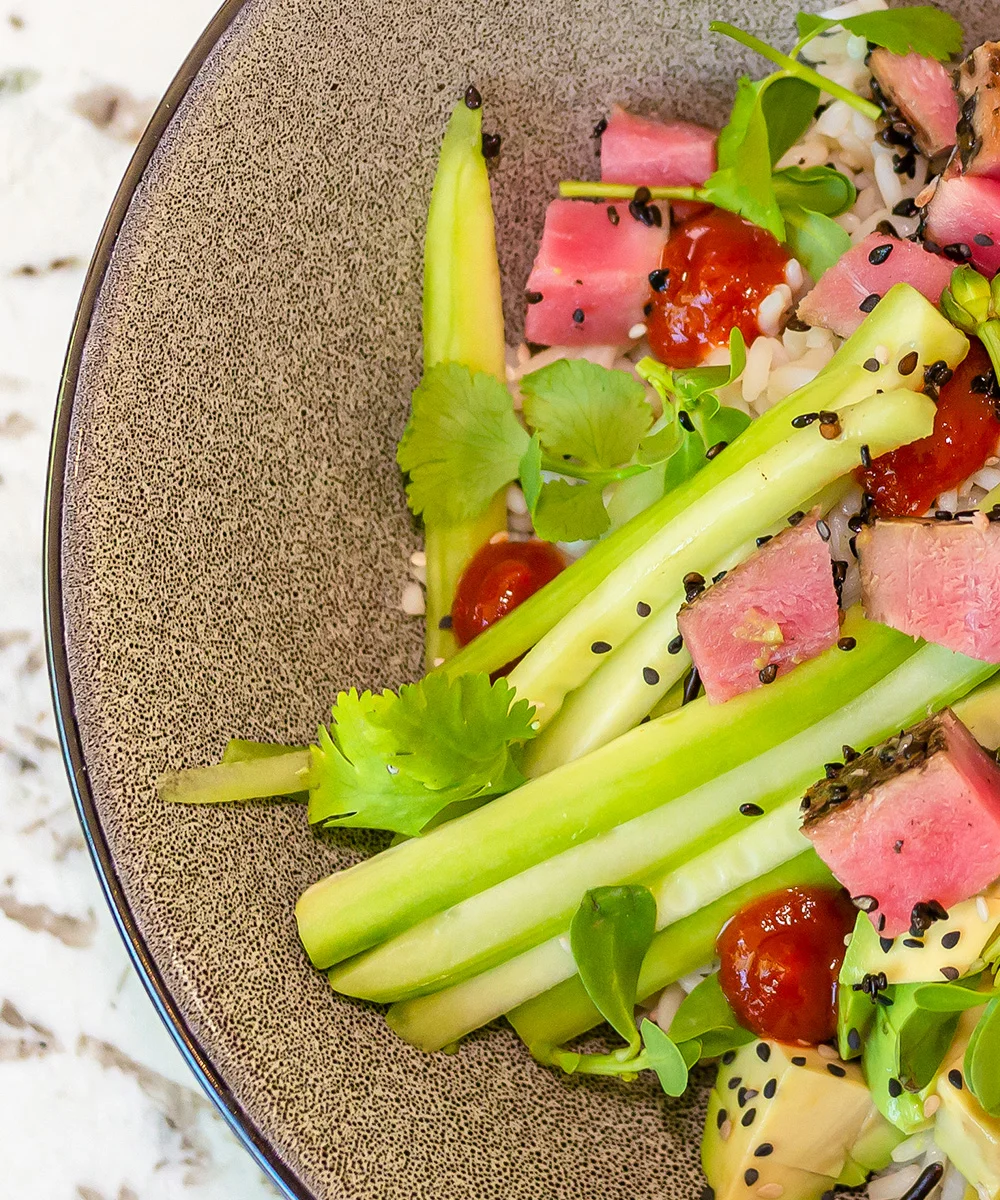 Always Included
Taste the All-Inclusive Goodness
At Villa del Palmar you are welcome to fully indulge in the worry-free world of the best food All-Inclusive in Cancun. Your family will enjoy the goodness of our Gourmet Culinary All-Inclusive with Mexican, International and Italian cuisine, delicious poolside snacks, refreshing drinks and 24-hour room service to satisfy any craving at any time during your stay.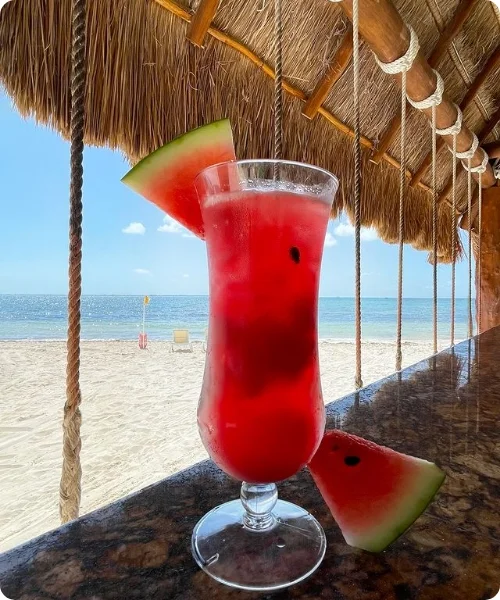 Always Included
Mixology
While sunbathing under the Cancun sunshine, our two snack bars will keep you refreshed with the best included drinks at an All-Inclusive resort. And on warm Caribbean evenings, our fantastic cocktail bars will have you feeling on top of the world making your favorite drinks to order, an All-Inclusive Mexico dream come true.
Always Included
Fun Times for The Whole Family
The ultimate Cancun All-Inclusive vacation with activities is here. Discover all the fun under the sun, and the unique signature experiences that will make your stay unforgettable. The littles will find endless fun at the Kids Club and the entire family can indulge in fun-packed daily activities like snorkeling, paddle boarding and the incredible floating Wibit Aqua Park.
Resort Activities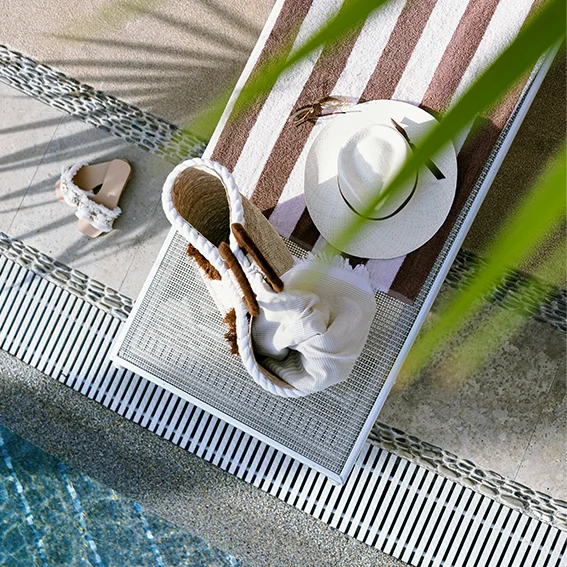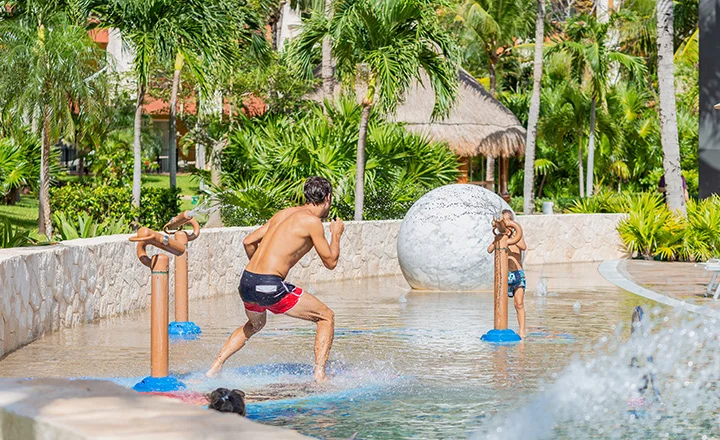 Unforgettable Family Fun
Gather your loved ones to experience the best All-Inclusive Cancun family vacation package. Our Family Program was tailored to make family vacations ultra special with activities like crafts making and a weekly beach party for teens. A range of unique amenities awaits our youngest guests such as kid-size robes and slippers, keepsakes, baby items and more that the littles will never forget.
Family Program
Poolside Family Bliss
Find your favorite spot at one of our fabulous five pools and dive into all day long indulgence. Your family will find their best life poolside as they splash and play from sunrise to sunset. Our All-Inclusive resort with private pool is where days magically slow down and where your balance gets restored with the warm breeze of the Caribbean and the smile on your loved ones faces.
Discover More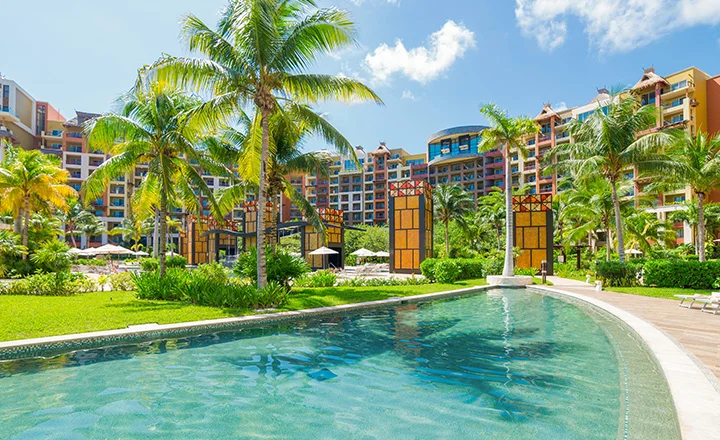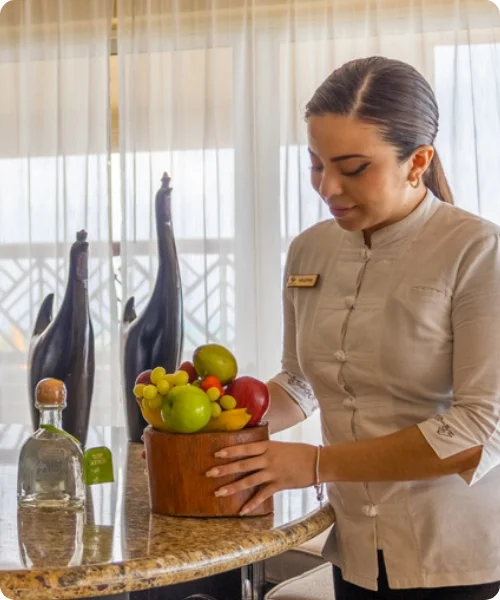 Always Included
Anytime In-Room Dining
Whether you feel like breakfast in bed, or the afternoon sun calls for a break, your family will love the convenience of our All-Inclusive resort with 24-hour room service. Our exquisite in-room menu is included and will satisfy any craving with a delicious selection of meals and snacks, at any time, with just a phone call. Review our menu here.
Download Menu
What's Included
At Villa del Palmar
Taste Buds
6 on-site gourmet restaurants
24h Room service
Deli Corner and Palmita Market
American and Nespresso Coffee Makers
Refreshment Center Stocked Daily
Blue & Beyond
4 exclusive outdoor heated pool
Pool & Beach Concierge
All pools and outdoor Jacuzzis
Pool and Beach towels
Kayak, Paddle Board and Snorkeling
Floating Aqua Park
Wellness
Spa and Wellness Center
Yoga Class
Art of Living
Tour Agency
ATM
Valet Parking
Hotel Security 24/7
Bathrobes and Slippers during your stay
Daily Maid and Turndown Service
Butler at Selected Units
Access to Tierra Luna Garden
Tax, services and gratuities are included
Entertainment
Interactive TV
Movies on Demand VOD
Kids Club
Complimentary basic internet service for unlimited devices
Cornhole on the beach
Dancing lessons
Horseshoes
Spanish lessons
Bocce ball
Guest Reviews & Experiences
Find out what others have to say about their experience at our Four Diamond Resort situated in an idyllic beach location with a fascinating history.
Frequently Asked Questions
Yes, access to all restaurants at Villa del Palmar is included in the all-inclusive plan.
Caprichos is your to-go restaurant, as it is included in your all-inclusive reservation. There are also options for coffee or a light bite in the morning at the Palmita Market and Deli. However, it is not included in the all-inclusive plan and has an additional cost.
No, the restaurants at Garza Blanca are not included in the all-inclusive package at Villa del Palmar.
Villa del Palmar Cancun's is the best all-inclusive plan in the region, as it includes food, drinks by the glass, daily activities, and room service, among others.
The Gourmet Culinary Plan is our all-inclusive plan's name. It includes dining at the resort's restaurants, à la carte, premium dishes from star chefs, accommodations, and other activities.
No, spa services are not included in the all-inclusive plan at Villa del Palmar Cancun. They are offered as an additional service and have an extra cost.
You can add an all-inclusive package once you arrive at Villa del Palmar Cancun, subject to availability and additional charges.
No, Starbucks is not part of the all-inclusive plan at Villa del Palmar Cancun. You can purchase Starbucks products at the resort for an additional fee.
Yes, Villa del Palmar Cancun offers all-inclusive packages for guests, including accommodations, dining, drinks by the glass, daily activities, and more.
Yes, gratuities are included in the all-inclusive plan at Villa del Palmar Cancun. However, you can leave a little extra for good service.
Included drink list
TEQUILAS
1800 ANEJO
1800 AÑEJO CRISTALINO
1800 BCO.
1800 REPOSADO
7 LEGUAS BLANCO
MAESTRO TEQUILERO REP
PATRON ANEJO
PATRON BLANCO
PATRON REPOSADO
SAUZA HORNITOS REPOSADO
TRADICIONAL REPOSADO CUERVO
TRES GENERACIONES ANEJO
TRES GENERACIONES PLATA
TRES GENERACIONES REPOSADO
RON
APPLETON ESTATE
APPLETON WHITE
BACARDI AÑEJO
BACARDI BLANCO
CAPITAN MORGAN ANEJO
FLOR DE CANA GRAN RESERVA 7 ANOS
HAVANA 7 ANOS
MALIBU
MATUSALEN AÑEJO
MATUSALEN CLASICO
BRANDYS
DE JEREZ CENTENARIO TERRY
TORRES 10
TORRES 5
APERITIVOS
AMARETO DISARONNO
CINZANO BLANCO
CINZANO EXTRA DRY
CREMA DE CACAO BCA
CREMA DE CACAO OBSCURA
CURACAO AZUL
FERNET BLANCA VALLET
FRANGELICO
GRAND MARNIER ROJO
MARTINI EXTRA DRY
MARTINI ROSSO
SAMBUCA VACCARI
SAMBUCA VACCARI NERO
LICORES
APEROL
BAILEYS
CACHACA PITU
CASSIS SISCA
CHAMBORD
CHILE ANCHO REYES
CREMA DE MENTA VERDE
KAHLUA
LICOR 43
LICOR DE CHABACANO
LICOR DE DURAZNO
LICOR DE HIERBAS JAGERMEISTER
LICOR DE MANZANA VERDE
LICOR DE MELON MIDORI
LICOR DE MENTA BLANCA
LICOR DE NARANJA CONTROY
LICOR DE TEQUILA AGAVERO
ANIS
AMARGO DE ANGOSTURA
ANIS BLANCO DULCE CHINCHON ALCOHOLERA
CAMPARI
CHINCHON SECO
CINZANO ROJO
MEZCAL
400 CONEJOS
AMORES MATATLAN ESPADIN JOVEN
AMORES MATATLAN ESPADIN REP
RAICILLA EL ACABO
MONTELOBOS
UNION EL JOVEN
APALUZ
WHISKEY
BUCHANANS SCOTCH
CHIVAS REGAL 12 ANOS
JACK DANIELS
JACK DANIELS GENTLEMAN
JB
JHONNIE WALKER ETIQ ROJA
JOHNNIE JAMESON
JOHNNIE WALKER ETIQ NEGRA
MAKERS MARK BOURBON
WILD TURKEY
JIM BEAM
SOUTHERM COMFORT
CANADIAN CLUB
COGNAC
COGNAC HENNESSY VS
MARTELL V S O P
MARTELL VS FINE
VODKA
ABSOLUT AZUL
ABSOLUT CITRON
ABSOLUT MANDARINA
ABSOLUT PEARS
ABSOLUT RASPBERRY
BELVEDERE
GREY GOOSE
KETEL ONE
SMIRNOFF
TITOS
WIBOROWA
GINEBRA
BEEFEATER
BEEFEATER
BOMBAY SAHPIDE
BOMBAY SAPPHIRE
BULLDOG
GINEBRA BOODLES
HENDRICKS
TANQUERAY
TANQUERAY TEN