Family & Friends Photo-Shoot
Beach Activities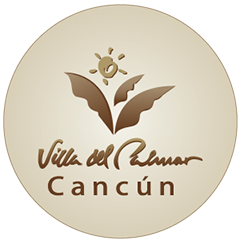 Hiring a professional photographer to capture those special moments shouldn't be reserved just for weddings. Why not treat yourself to a family portrait on your vacation of a lifetime at Villa del Palmar or a pregnancy photo-shoot on the beach in Cancun or photos of you and your best friends doing crazy poses on the pool bridge at the beach resort.
While we all think that we take great photographs, there is something extra special about the eye, perspective and equipment of a professional photographer that will make your photographs come alive with a special touch of class. Besides the fact that you might actually be in more than just a couple of photos that the waiter took or a hap-hazard table selfie.
Villa del Palmar Cancun offers stunning backdrops to your professional photographs, just imagine its white sandy beach contrasting the brilliant turquoise water of the Caribbean and the quaint wooden jetty where you can enjoy a photo-shoot as though you were floating out to sea. You can also select other locations in Cancun for your photo session, taking into consideration additional costs for transportation.
For a 40 minute session with a professional photographer in Cancun, you can choose from the following options:
15 photographs edited and delivered on USB: $230 USD
25 photographs edited and delivered on USB: $300 USD
40 25 photographs edited and delivered on USB + 1 Book: $500 USD
Preserve those incredible moments forever and take advantage of this special optional service at Villa del Palmar Cancún Luxury Beach Resort & Spa.
Features
Duration

Approx 40 minutes

Location

Your choice

Frequency

Upon reservation and subject to availability

Recommendations

Speak to the photographer before your photo-shoot about your preferences

Cost

From $230 USD
 Activities Program
 Kids Club Program