Cooking Lessons
Gourmet Activities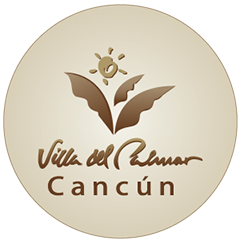 Have you ever wanted to learn the tricks of the trade from a real, qualified chef? Why not enjoy a cooking class while on vacation at Villa del Palmar Cancun?
Join one of the chefs from either Davino, Zamá, Caprichos or Hiroshi restaurant for a fun, cooking class in small groups to escape the heat of the day. Just imagine learning how to roll sushi, prepare ceviche or learn a traditional Mexican dish, amongst other recipes, all while you are relaxed on vacation. Our pastry chef will also join the team of chefs once a week to give a dessert class.
During the cooking class you will be guided through the ingredients necessary to carry out the recipe and shown the method for preparing and cooking the dish. The highlight of the class is, of course, when you get to taste the final product! Yum yum!
All the cooking classes take place within the cool air conditioning of Caprichos restaurant and are included in the resort's complimentary program of activities. Those wishing to cook will need to make a prior reservation with the activities team, while spectators can simply turn up and watch.
See the activities timetable when you arrive to check which chefs will be hosting a cooking class during your stay and get chopping!
Features
Duration

30 - 45 minutes

Location

Different restaurants

Frequency

4 times a week:

Monday - Italian
Wednesday - Mexican
Thursday - Baking
Saturday - Japanese

Recommendations

Come hungry!

Cost

10 USD per person

Terms and conditions

Minimum age: 15 years old.
Cooking classes are led by chefs from the resort's restaurants.